Kenneth LK Soh 蘇立勤~講員~ 作曲家~鋼琴家 Speaker~Composer~Concert Pianist
"

Your music has blessed me the whole week- Michelle E."
"

Hi Kenneth, I was born and raised in Klang, Malaysia. Now I live in Singapore. And I remember that some of the earliest music that I really enjoyed was your piano pieces - from "First Fruits". I find it very life-giving and peaceful, an oasis for the soul - even when I was still in primary school. I brought your music along as I moved for higher education and work. But somehow I lost my music library and I can't find your "First Fruits" music anywhere online. I am wondering if you can advise where I might find it? Wei Yong"
Christian Concert Pianist~Composer~Public Speaker since 1997
Ken, I was greatly blessed by your message today. Our church responded very favorably as well. God is definitely using your gift of music and speaking. Please let us know when you are back in San Diego,
God Bless!~Pastor Luis
Life can be challenging but God is good and faithful.  No matter where you are at in the journey of life one thing remains the same.  God loves you. Created with you in mind, you will find that my music and sharing offers a safe place to rest and to encounter our Lord Jesus. The music you are about to interact with will bring you the peace, joy, and love of Christ.  
My ardent prayer is that this ministry uplifts your soul and spirit.  I hope that you can be transported to a special place of grace. 
An Australia Pastor's response "Ken, we appreciate your ministry very much at our church and thank you for your sharing and helping us with worship and we hope to have you back.  Perhaps we can rally other churches in Melbourne to have you share with them next time"
A Malaysia Pastor's response "Ken, we appreciate your ministry very much at our church and thank you for ministering in our church.  We hope next time when you are back, we can plan for an outreach event for the whole community instead of just our church."
A listener's response:  Dear brother Soh, greeting to you.  Thank God for leading you to our midst.  Your presence here left a wonderful and sweet memory to all of us.  I personally enjoyed listening to the songs you composed and performed.  They sound so beautiful to me.  With your help of our choir, they sounded even better.  Praise God! 
The message that you shared was very powerful as well.  You are able to explain difficult concepts in a way that people can understand.  I believe that the seekers can quickly and easily understand the gospel the way you presented it that Jesus is the way, the truth and the life….  Mrs.Soh's testimony is also very touching and powerful.  She is someone who has a warm heart who wants to help others.  I also like Mrs.Soh a lot.  In conclusion, hope you all can come to our church often.  I enjoyed listening to brother Soh performing his songs. 
A USA Chinese Pastor's response: 苏弟兄,你离开以后,有弟兄姐妹责备我们的同工,说这么宝贵的信息、这么美好的分享,为什么不请更多的人来听!我们得到非常的鞭策。有懂音乐的朋友说,听你的弹奏,能感到震撼的力量,不是没有生命的人演绎出来的。许多人告诉我,你的真实的与神同行的经历,淳朴、简约,神的荣耀在里面,既使是在死荫的幽谷,也能看到背后的神。你美好的家庭,一家侍奉神的见证,同样是我们的激励。谢谢你,弟兄。愿神大大祝福你的事工和你的家庭,并引领你前面的路。
A Switzerland listener's response
Ken, your music remind us of Keith Green.  We sure enjoy  your music. – AnnLaure and family, Switzerland
My childhood Pastor's response "Dear Ken, Thank you once again for coming to minister.  Jeanie has mentioned that those who came were encouraged by the stories and testimonies that you and your son gave. "  Take care, Rev.Dr.Mark Chua 
Music holds the secret to unlocking something deep within your soul.  When it's inspired by Jesus music is a deep breath of clean, fresh air.   Why not bring the many benefits of our minitry to your church or event?  If you would like to find out how to book a concert or event please contact us directly by phone 402-697-8388  or musicforwellness@hotmail.com
Thank you for visiting, and may God bless the journey you are on.  
Grateful,
Kenneth Soh MM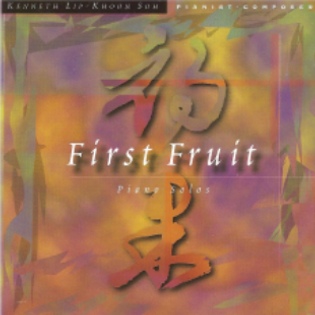 First Fruit
Piano Solos
Available for purchase U$20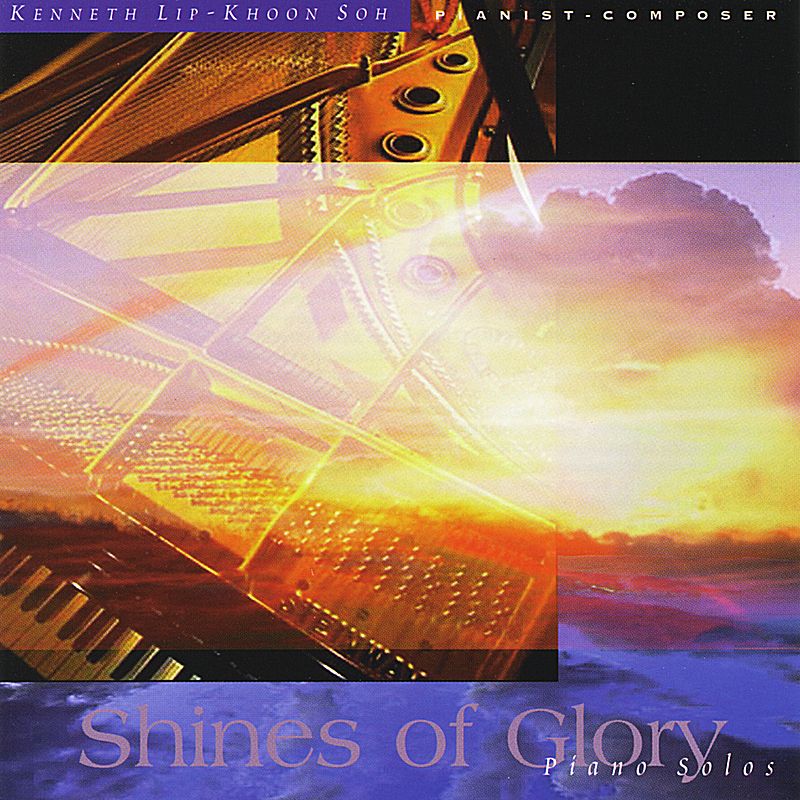 Shines of Glory
Piano Solos
Available for purchase U$20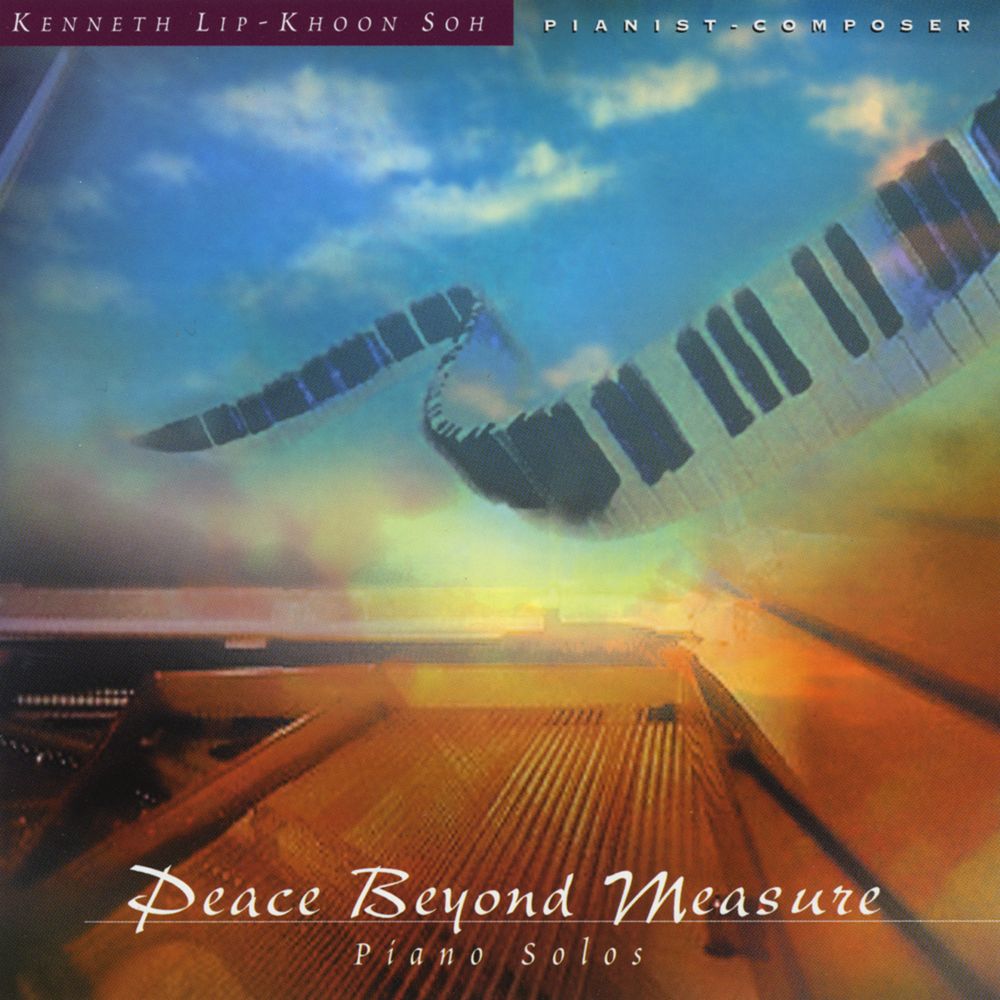 Peace Beyond Measure
Piano Solos
Available for purchase U$20